MESSAGE FROM THE CHAIRMAN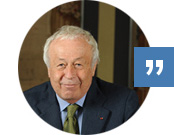 " The threat of infectious disease is always present,
as the emergence of new epidemics reminds us.

However, we are fortunate that unprecedented scientific and technological
breakthroughs are making it possible to provide new medical solutions.
The science and the public health challenges are both extremely complex, requiring a global approach to health care: an interdisciplinary, network-based approach, without borders of any kind, that is patient-centered and guarantees the same level of care to all patients regardless of their country of origin.

This is Institut Mérieux's vision of health care, which inspires all of our activities
and our commitment to pushing the boundaries of biology. "

Alain Mérieux, Chairman


PROFILE
Institut Mérieux is contributing its experience in industrial biology to improve medicine and public health across the globe.

---
---

VISION AND COMMITMENTS
As a perfect blend of tradition and innovation, Institut Mérieux works ceaselessly to push the boundaries of biology to improve the quality of patient care and consumer health…

---
---
A REFERENCE SHAREHOLDER
FONDATION CHRISTOPHE ET RODOLPHE MÉRIEUX
Since 2005, Fondation Christophe et Rodolphe Mérieux, under the aegis of Institut de France, has been a one-third shareholder in Institut Mérieux. The Foundation indirectly collects the only dividends that Institut Mérieux distributes in order to finance its activities in the field.
Its core activities include promoting local research, providing treatment and rehabilitation, and supporting mothers and children.
This independent family foundation was created by Chantal and Alain Mérieux in 2001. Fondation Christophe et Rodolphe Mérieux works in the field to fight against infectious diseases in disadvantaged countries.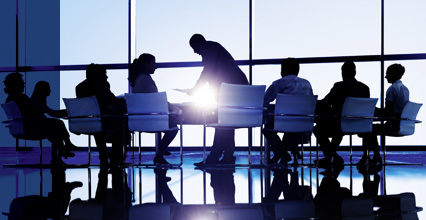 GOVERNANCE
Institut Mérieux's governance is founded on experienced leadership teams that have a shared vision of public health. The role of Institut Mérieux is to provide strategic guidance for its different companies and promote exchanges and synergies between all areas.

---
---