Protecting consumers' health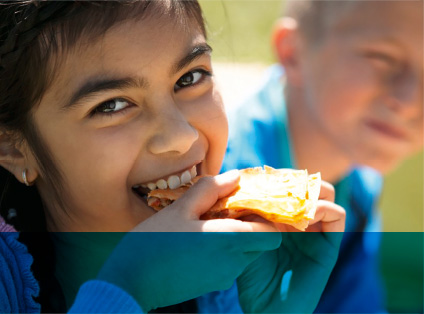 ---
---

Mérieux NutriSciences
A service company that is 70% owned by Institut Mérieux


Chicago (USA) and Lyon (France)
Areas of activity
Analysis, consulting, and auditing services to guarantee the quality and safety of food, environment, and products that affect consumers' health.
Customers
Professionals in the agri-food chain, pharmaceutical and cosmetics industries, agrochemical companies, consumer goods manufacturers…


close to
100
accredited analysis laboratories


located in
27
countries


more than
8,000
employees

---

PREVENTING
HEALTH RISKS
Mérieux NutriSciences' mission is to prevent health risks related to food and more generally the use of everyday consumer products.
Mérieux NutriSciences has been active in the field of food safety and nutrition for more than 45 years initially through its company Silliker, and has broadened its expertise to include all industrial sectors with an impact on consumers' health: water & environment, pharmaceutical and medical products, cosmetics, consumer goods, and agrochemicals.
Mérieux NutriSciences offers companies around the world analysis, auditing, and consulting services across the value chain: from product design to manufacturing, all the way to distribution. Its accredited laboratories provide the same level of quality across the world, tailoring services to the agri-food, agrochemical, pharmaceutical, and cosmetic industries, among others.
Mérieux NutriSciences can therefore address all the needs of companies (monitoring, certification, traceability) by guaranteeing the quality of their raw materials and their environment, and then that of their manufacturing processes and the products themselves. The company also assists clients with the development of new products.


INNOVATION
IN NUTRITION
Because it is part of Institut Mérieux, Mérieux NutriSciences is able to bring a scientific and medical perspective to all of its activities and develop a new approach to nutrition research that is centered on patients and consumers.
Biofortis is Mérieux NutriSciences' global research organization for innovation. This CRO (Contract Research Organization) has proven expertise in designing and conducting clinical trials in nutrition, gut health, immunity, cardio-metabolism, and diabetes. Biofortis' experts assist health and nutrition companies with their R&D programs by providing scientific proof of their products' efficacy. Biofortis also has a microbiome analytical platform for research in the field of gut health.
Mérieux NutriSciences' R&D teams are also developing innovative solutions in the fields of product authenticity and foodborne viruses.